Great Harvest Bread Co.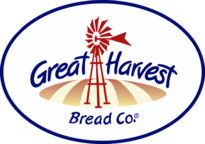 ---
Description
Welcome to Great Harvest Bread Company of Fargo! This legacy bakery has a rich woven history in the Fargo-Moorhead area and is excited and determined to continue bringing phenomenally fresh baked bread and goodies to individuals and families for many years to come. We have been in the same location for over 32 years and our skilled staff has almost 40 years of combined experience.
The aroma of our fresh baked bread draws people in for a free slice. We make our bread from scratch daily wheat grown in Montana's Golden Triangle. The wheat is freshly milled in each bakery for superior flavor and nutrition. Every loaf is made with simple ingredients in tempting combinations of flavors and textures. We bake bread the slow way, without shortcuts, so it will taste better than any other.
---
Great Harvest Bread Co. Items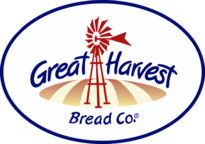 Retail Value: $5.00
Your Price: $3.50
In Stock