Chuck's Sandjacking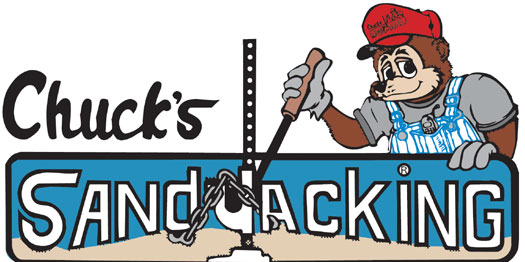 ---
Description
ABOUT CHUCK'S SANDJACKING:
Like all great inventions, Sandjacking was born out of necessity. In 1993, Chuck Asplin, reluctant to replace concrete in great condition but needing a solution to address the problem of his sinking sidewalk, tapped into his knowledge as an Army engineer and 40-plus years in the construction industry for a better solution. He reasoned that if he could lift the concrete, filling it with sand would not only be an immediate solution, but a permanent one as well.
Working to repair the sidewalk, Chuck soon found himself the center of a neighborhood spectacle and after the job was complete he had five requests to do the same work on other homes. The Sandjacking process was born and has been honed to provide the quickest and most cost effective solution to address concrete problems. Chuck developed all the processes and equipment used and holds five patents covering the various aspects of lifting and filling.
It is the mission of Chuck's Sandjacking to provide a low cost, long-term concrete repair solution to commercial and residential customers. In the process, the company is dedicated to the development of the business by incorporating new techniques and equipment and endeavors to educate the construction industry about cost effective methods that protect the value of concrete. It is also Chuck's intention to expand the service area through licenses and see this process used internationally.
RESIDENTIAL: Sandjacking is the fastest and most cost effective method to address concrete problems around the home. Rather than replacing a damaged area with a new slab that may not match the tone and color of your existing slab, Sandjacking allows you to keep your existing concrete. Not only does this process save money and improve the appearance of your home, it contributes to the overall value of your real estate.
Common residential applications include:
• Front step slab
• Sidewalks
• Driveways and approaches and driveways
• Patios
• Garage floors
• Curbs and gutters that retain water
• Filling hollow spaces under concrete
• Any location where concrete is uneven or has settled
Unlike concrete replacement, Sandjacking provides a permanent fix. The process also addresses ongoing drainage issues by minimizing the standing water that destroys concrete in the freeze-thaw cycle. At less than half the cost of replacement, Sandjacking is the best choice for homeowners.
---
Chuck's Sandjacking Items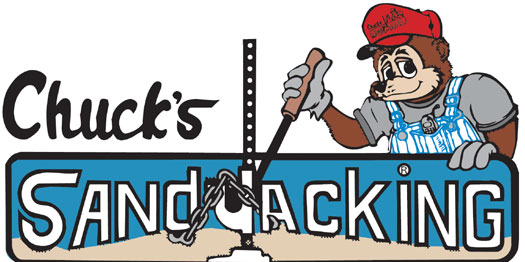 Retail Value: $500.00
Your Price: $350.00
In Stock